Welcome to Win-Win Cleaning Services
Carpet Cleaning & Window Cleaning Services in Siskiyou County, California

"To Answer All Your Cleaning Needs"
Looking for a reputable cleaning company to clean your home for a special occasion, or just for the sake of your health and sanity? Then call Win-Win Cleaning Services!
Whether you need a seasonal cleaning, window cleaning inside & out, or professional carpet cleaning, our full scope of expert cleaning services will get you what you need.
If you're looking for cleaning in Mount Shasta or surrounding areas, let Win-Win Cleaning Services do your dirty work! Call us at (530) 208-5320 today for a free quote.


A Truly Clean Experience!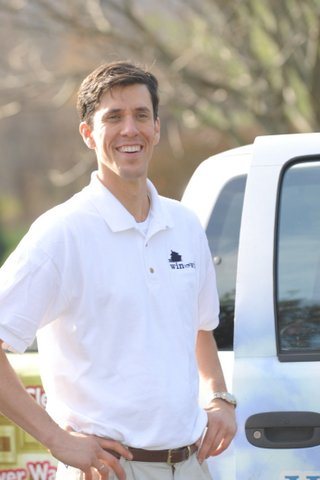 Win-Win Cleaning Services specializes in seasonal cleanings in Siskiyou County. Despite weekly cleanings, dust accumulates in hard to reach places. Grease accumulates on cabinets and walls in the kitchen. Dirt and grime accumulate in the nooks and crannies of tile and grout. Carpets hold dirt, dust, and oils that can only be removed via professional carpet cleaning. And windows get dirty, inside and out!
It's a lot of work to totally clean your home. Good thing Win-Win Cleaning Services is ready to do the cleaning for you!
Dirty or Stained Carpets? Carpet Odors?
Win-Win Cleaning Services is a leader in Mount Shasta carpet cleaning. Whether you have wall to wall carpet, Oriental rugs, or area rugs, Win-Win Cleaning Services's professional cleaning methods will have your carpets looking new and smelling great!
---
Call for a FREE Quote Today!
---
Hate To Clean Windows?
Windows are hard to clean...unless you have the right equipment and skills. Fortunately Win-Win Cleaning Services has both! We employ the best window cleaners in Mount Shasta. We pride ourselves on being very thorough when cleaning windows in Mount Shasta area homes. We not only clean the glass, but we also clean the screens and sills. All while taking special care with plants and furniture you have around your windows, leaving things just the way you had it – only cleaner!
Details Make All The Difference!
Win-Win Cleaning Services is also great with upholstery cleaning, curtain cleaning, and odor removal as well. Give us a call, and we'll make your Mount Shasta area home sparkling clean again!
Sensitive To Chemicals? Have Kids or Pets To Worry About?
Win-Win Cleaning Services knows what its like to be sensitive to chemicals, wanting a safe environment for kids and pets, and being health conscious, which is why we believe in using the following:
Green Balance TM Carpet, Area Rug & Upholstery Cleaning- Environmentally benign ingredients, formulated based upon information supplied by the United States Environmental Protection Agency DFE program for environmentally preferred cleaning products and standards of other green certification.
Dr. Bronner's ALL-NATURAL Capet, Area Rug & Upholstery Cleaning- Pure Castile Soap, Certified Fair Trade, Made with Organic Ingredients and Vinegar/Water Extraction/Rinse ... For a fresh and clean feeling all throughout ...
Win-Win Cleaning Services offers environmentally preferred/ friendly cleaning services using natural and/or organic ingredients.
Assure your family is in trustworthy, environmentally friendly hands. Call Win-Win Cleaning Services now.
---
Call for a FREE Quote!
---