Carpet Cleaning in Big Bend, CA 96011
Need to find a dependable carpet cleaning service in Big Bend? You just found one! Since 2006, Win-Win Cleaning Services has provided reliable carpet cleaning services for homes and businesses in Big Bend California. We'd love to add you to our list of satisfied customers. Call (530) 208-5320 for a free carpet cleaning quote. We'll work within your timeframe to schedule an appointment and assess your cleaning needs. Whether you frequently clean your Big Bend carpets, or haven't had them cleaned since you moved in, Win-Win Cleaning Services can help!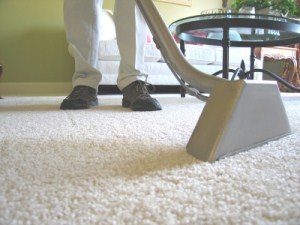 Regular Carpet Cleaning Improves Air Quality
Your carpeting as a very important job. It serves as a giant air filter. Carpets trap airborne particles and hold them there making indoor air cleaner. However a filter can only hold so much before it stops working. In fact, walking across a dirty carpet actually releases some of the trapped particles resulting in airborne particles. Yuck! That is why it is important to vacuum carpets regularly and ideally call a professional Big Bend carpet extraction contractor every 6 months.
Carpet Cleaning Extends The Life of Your Flooring Investment
Would you rub sand paper on your carpet? Of course not. But once sand and dirt are in a carpet, simply walking on the carpet can damage the fibers the same way that sand paper would. The result is frayed fibers and a prematurely worn carpet. Protect your investment through frequent vacuuming and semi-annual deep carpet cleanings in Big Bend.
Call the Big Bend Carpet Cleaning Professionals
Yes, you can run to your local DIY center and rent a steam cleaner in Big Bend, then buy some basic carpet cleaning solutions and do the job yourself. However, those portable rentals just don't have the same power to fully agitate your carpets and extract excess water. The result: super wet carpets that stay damp for days and possibly begin to smell. And worse, they may not be much cleaner. Doing it yourself may save you some money, but it won't get the job done, and you may end up having to call a professional after the fact anyway. When you call (530) 208-5320 for carpet cleaning, you'll be dealing with a cleaning professional who will strive to complete each job properly, on time, and within your budget.
Embedded in your carpet are minute pieces of dirt, hair, dead skin, dust, mites, bacteria and more. There are many ways to clean your Big Bend carpet, but Win-Win Cleaning Services utilizes the most effective processes and products to get the job done right. When it comes to fast, thorough carpet cleaning in Big Bend CA, no one beats Win-Win Cleaning Services's carpet cleaning service. Our cleaners have been cleaning carpets in and around Big Bend since 2006.
---
Call for Fast FREE Quote
Dial Area Code first please.
---
WHAT CUSTOMERS ARE SAYING:
5★★★★★ - "He possibly underestimated how dirty my carpets were. He agreed over the phone to a price, worked tirelessly, and didn't jack up his price. He was friendly to my toddler. I would rehire."
Clean Carpets or Rugs
2012-05-22
---
5★★★★★ - "Wish there were 6 stars - that's what I give to Aron for his excellent window cleaning. Our windows sparkle! Also, he did a superb job on our carpets. Good job, Aron!"
Rob and Janet in Mount Shasta, CA
2018-07-23
---
5★★★★★ - "Very knowledgeable and efficient...our 25 yr old windows look like new! We were very comfortable with Aron and Jeff in our home."
Anonymous, Window Cleaning
2012-05-22
---
5★★★★★ - "Hi Aron, Just wanted to give another thank you in writing for the fabulous job! My house is an entirely new, bright and sunny place since you guys have been here. That includes especially the most challenging of my windows, the old ones on the third floor that were probably never cleaned since the storms were installed decades ago. Thanks again and hope to see you next year! "
Julie Markovitz, Danca Travel, Window Cleaning
2012-05-22
---
5★★★★★ - "Excellent. Good work. I am totally satisfied."
Anonymous, One Time Interior House Cleaning
2012-05-22
---
5★★★★★ - "Very nice. Got in and got to work."
Theresa C., One Time Interior House Cleaning
2012-05-22
---
5★★★★★ - "Aron was professional and did a great job cleaning my entire house without really needing direction."
John C., One Time Interior House Cleaning
2012-05-22
---
5★★★★★ - "I hired Aron to do complete, top to bottom, winter cleaning in my home. I also needed my appliances, shelves, cabinets and closets scrubbed and reorganized. His work was far superior to other cleaning agencies. Aron's cleaning was careful, thorough and efficient. He organized my shelves and cabinets to a neat and practical state...much better than I could have done myself. I very much appreciated Aron's courteous and professional manner."
Kristan P., One Time Interior House Cleaning
2012-05-22
---
5★★★★★ - "Very reliable and very thorough. I would definitely use Aron again."
John K., One Time Interior House Cleaning
2012-05-22
---
5★★★★★ - "I was very pleased with the service I received. First, they were willing to do exactly what I asked- just windows, woodwork, ceiling fans/light fixtures, and kitchen. My windows are sparkling and my woodwork looks freshly painted. My ceiling fans were awful and now they look great. I will use them again in the spring."
One Time Interior House Cleaning
2012-05-22
---
5★★★★★ - "Excellent. Aaron was professional to deal with and did an excellent job."
Lynda M., Clean Windows
2012-05-22
---
5★★★★★ - "Prompt, reliable and friendly service."
Clean Windows
2012-05-22
---
5★★★★★ - "High level of dedication, integrity and quality of work!"
Terri F., Clean Windows
2012-05-22
---
5★★★★★ - "We had to reschedule several times, me one time, he also. It was very compatible, he did a good job, courteous, have recommended him to my neighbors. It was a good job."
Ted W., Clean Windows
2012-05-22
---
Call for FREE Carpet Cleaning Quote
Dial Area Code first please.
---
Carpet Cleaning available in the following Big Bend, CA zip codes: